The Real World

Andrew Tate
The Real World by Andrew Tate (Cobratate) educational platform is the start of your journey to financial freedom. Join our community, and take action now!
"The MATRIX has been CRACKED, my friends! There is a way out. You can choose to be a slave or a man that's financially successful and respected. The decision is yours!"
– Andrew Tate –
New Learning Experience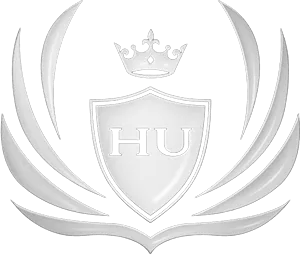 Hustlers University
The Real World
Inside The Real World
Andrew Tate's website is where you can learn essential skills to make money in real life based on 18 proven methods. We'll build a process tailored to every student based on their hobbies, interests, strengths, and current situation.
Some methods require an initial investment to get started. However, if you are too broke or just don't want to risk your money, you can still join different streams to start making money online.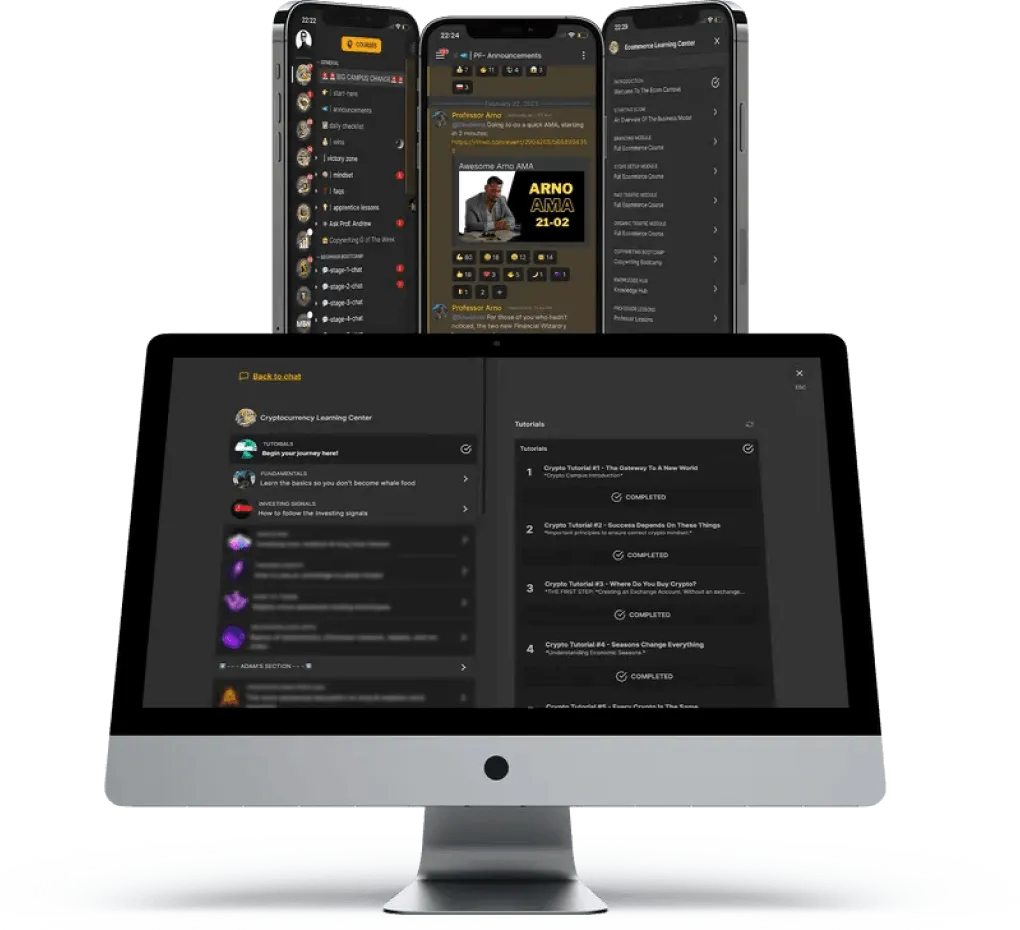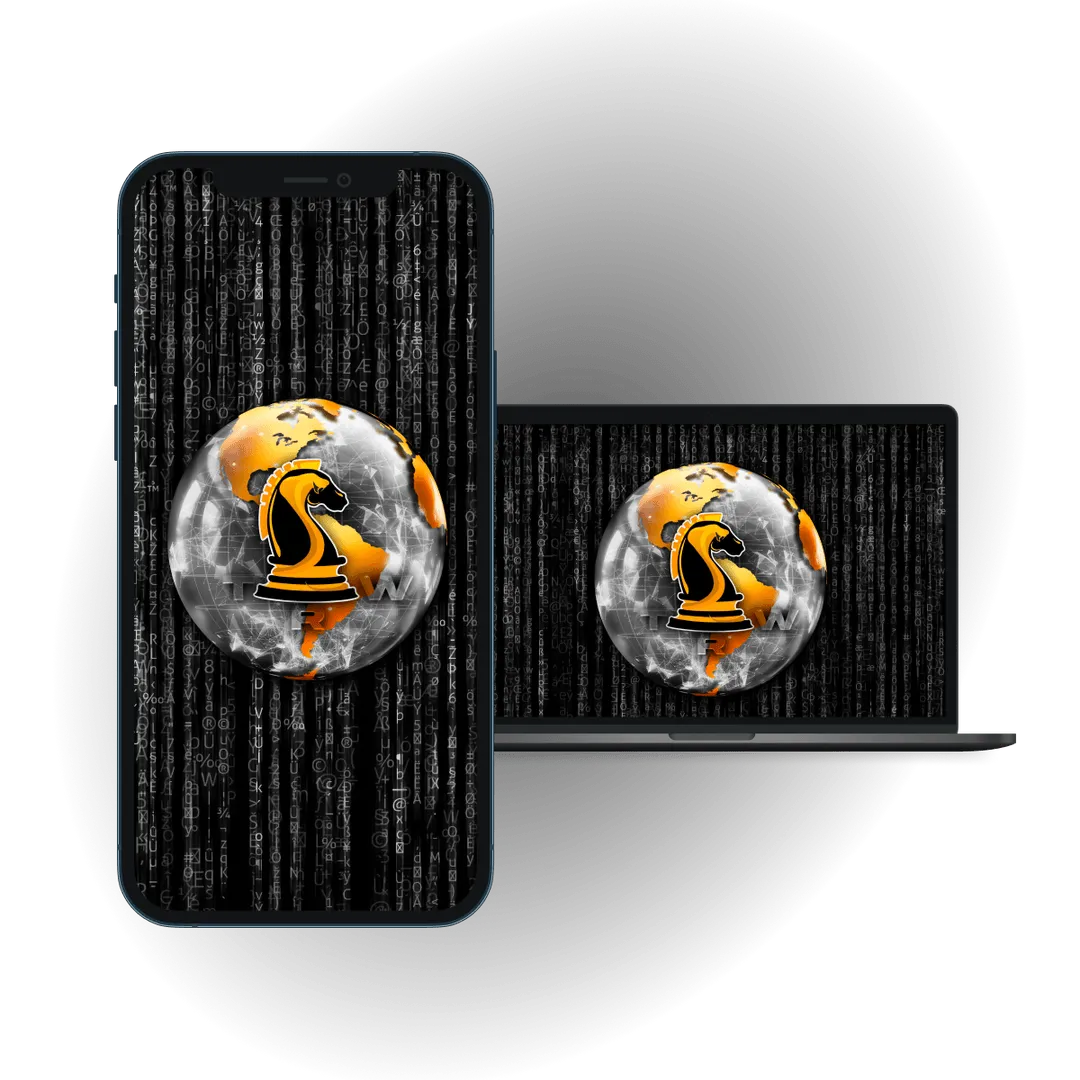 What will you learn?
E-commerce
Selling products on your e-commerce store with the right strategy can make you money fast. We'll teach you how to start your own online store, advertise it, and generate sales.
Artificial Intelligence
AI is becoming more and more advanced nowadays. Some people are afraid that it may take their job. But if you know how to use it right, you will get ahead of millions of people.
Copywriting
We'll teach you the basics of copywriting and the applications of it. By the end of the program, you'll master your copywriting skills, using different tools for email, social media, and website copywriting.
Freelancing & Client Acquisition
Freelancing can be a great start as it doesn't require investment. However, you need to have some sort of valuable skills so that you are hired to solve someone's problems. We'll teach you the most in-demand skills like copywriting, designing, and digital advertising.
Crypto Investing
Cryptocurrencies have been an investment trend since the last decade, with many becoming millionaires from this market. We'll teach you the basics of blockchain technology, crypto trading platforms, and investing strategy.
Stock Trading
The stock market has always been one of the biggest channels for financial investment. Inside The Real World, you will learn the strategy and analysis methods to choose the right stock and put your money in.

Business Mindset
It's not important that you need to make millions to become a millionaire. The important thing is the person you need to become to be a millionaire. We'll teach you exactly what you need to work on to become competent to get rich like Andrew Tate and his millionaire partners' experience.
Money and Finance
So you want to make money right? Did you truly understand what money is? It sounds simple, but actually a very complex topic. Without knowing how money flows in the economy, your chance of getting it flows to your pocket is zero.
Fitness
Physical exercise is extremely important for your mental health, which affects your learning and working performance more than you may think. Join the Tate brothers and the community, and start the journey to becoming confident.
Why Join The Real World?
Learn from the Millionaires – Daily Live Sessions
The biggest difference between a traditional college and Andrew Tate's Real World University is that you are learning from actual millionaires who have successfully made millions of dollars in real life.
Exclusive Community
A community is more important than you may think. If you are alone, it's hard to stay encouraged and motivated. But with a supporting community, you are part of a group of people who are like you, trying their best to achieve financial freedom.
Seamless Learning Experience
You can now take lessons on your mobile, desktop, or laptop anywhere you want, at any time with the new The Real World App.
Up-to-date Courses
Our courses are always updated in real-time to reflect the real world. No more outdated lectures in college, which are far behind the ever-changing modern world.
Be your Boss
Are you sick of listening to your boss? Are you tired of working 60 hours weekly and still getting the same paycheck? Now it's time for you to take a shift and work for yourself.
Escape the Matrix
The Matrix is there with all the slaves working inside it. Being a part of The Real World, you are out of the matrix and live the life you always wanted.
Let's Connect with Me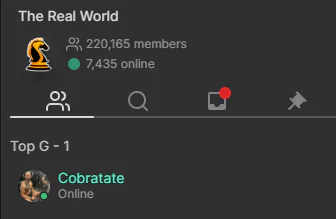 "I'm inside The Real World. Join now if you want to escape the matrix. You can connect with me and we can talk about MAKING MONEY!"
– @Cobratate
Price
$147/month
Now
$49.99/month forever
Cancel Anytime
18 proven methods to make money online
Connect with Andrew Tate
Mobile app available to learn non-stop
Become respectable by the society
An exclusive and encouraging community
Millionaire mentors' support
No capital is required to start making money
Andrew Tate's secret messages to Members
The price will increase to $147 a month, it's your last chance to lock in the price!
Sign Up
Signing up to join The Real World. Nothing is worthwhile if it's free of charge.
Create your path
Create your path based on your preferences and our personalized recommendations.
Stick to the plan
Sticking to the plan is the hardest but also the easiest if done right.
The Profits
By following the steps in your program, you would start seeing profits.
Trustpilot Reviews
Excellent | 4.9
Be Part Of a 220,000 member community
An exclusive community of over 220,000 students who are learning how to make money online and escape the Matrix.
A community where you can interact with Andrew Tate and other successful entrepreneurs and students who are making millions of dollars.
A community where you can get exclusive content, live Q&A sessions, and updates on the latest trends and opportunities in the online world.
There is no better place than a community with fire inside, where members talk about money and how to make more of it.
Practice On The Go with The Real World App
Learning, practicing, and repeating is the proven process for any kind of success. You must learn the theory to join the race and avoid stupid mistakes. But you need to practice your skills to sharpen it. There is no way you can sit, listen, and be competent.
We've created a mobile app to support entrepreneurship. Besides learning on Andrew Tate's website, you can now learn on the go and practice wherever and whenever you want. It's a golden opportunity to make your time more valuable.
Andrew Tate
Andrew Tate is not only a massive influencer, but he is the co-founder of The Real World and War Room communities. He has been known for being a self-made multimillionaire and a successful entrepreneur, owning different businesses in various fields such as webcams, digital advertising, coaching, etc. Andrew Tate wants to share his way to crack the code and escape the matrix.
Andrew and Tristan Tate (sons of Emory Tate) are not only siblings, but friends, and business partners. The Tate brothers overcame countless obstacles in their lives to reach their financial goals.
From a genius US chess player to a European kickboxing champion, Andrew Tate is now a businessman with a portfolio of 20+ businesses generating passive income.
FAQs
What is the Age restriction to join The Real World?
There is NO age restriction to become competent and start changing your life. It's totally fine even if you are in school.
Can I make money without capital?
Having money to invest is a good start, but doesn't guarantee success. I myself made millions from scratch, literally.
Can I cancel my subscription?
There is no contract, you can cancel your subscription anytime.
How long does it take to make money?
You can start making money in the first 2 weeks. However, the real money will come after 1 year on average (I'm talking about hundreds of thousands of dollars)
How much is Andrew Tate's The Real World
The Real World's membership costs $49/month, forever. However, the price will increase by the end of the sale season.
Is The Real World membership worth it?
If you are willing to work hard and be disciplined, it's totally worth your investment because its return is proven.
Is The Real World the same as Hustlers University?
The Real World is the new upgraded version of Hustlers University. It's the same platform and community and is backed by Andrew Tate.
Is The Real World available for non-US citizens?
No matter where you are in the world, you are welcome to join the community. However, if you face payment issues, you can always contact us for support.
Is The Real World Affiliate Marketing Program Open?
The affiliate program is restricted to only members with proven marketing strategies and have been active for at least 4 months.